Sushi and Romance
It's no secret that sushi and romance go hand in hand. Whether you're cooking up a romantic dinner for your significant other or indulging in some delicious sushi rolls together, there are countless ways you can bring romance to your Valentine's Day plans. If you're looking to create that perfect romantic evening, these sushi recipes are the perfect place to start!
How to Make Sushi at Home
If you've been looking for an excuse to try your hand at making sushi at home, this is your chance! With step-by-step instructions, this foolproof recipe will have you making delicious sushi at home in no time.
♥ Stop at your nearest Sushiman location
♥ Pick up our new Seduction Platter for 2
♥ Serve it on a beautiful tray
♥ Pretend you made it from scratch…because you did 😛
Our New Seduction Platter
Appetizers: 2 Miso soups, 2 Imperial rolls
Desserts: 2 La Diperie Chocolate Lavacake
Sushi Rolls: 5 Fuji Spicy Salmon, 5 Spicy Shrimp Tartare Maki, 5 Dragon eye, 5 Dynamite, 5 Avocado
Offered for a limited time only.
Present your Sushiman Loyalty card and receive 5X the Loyalty points.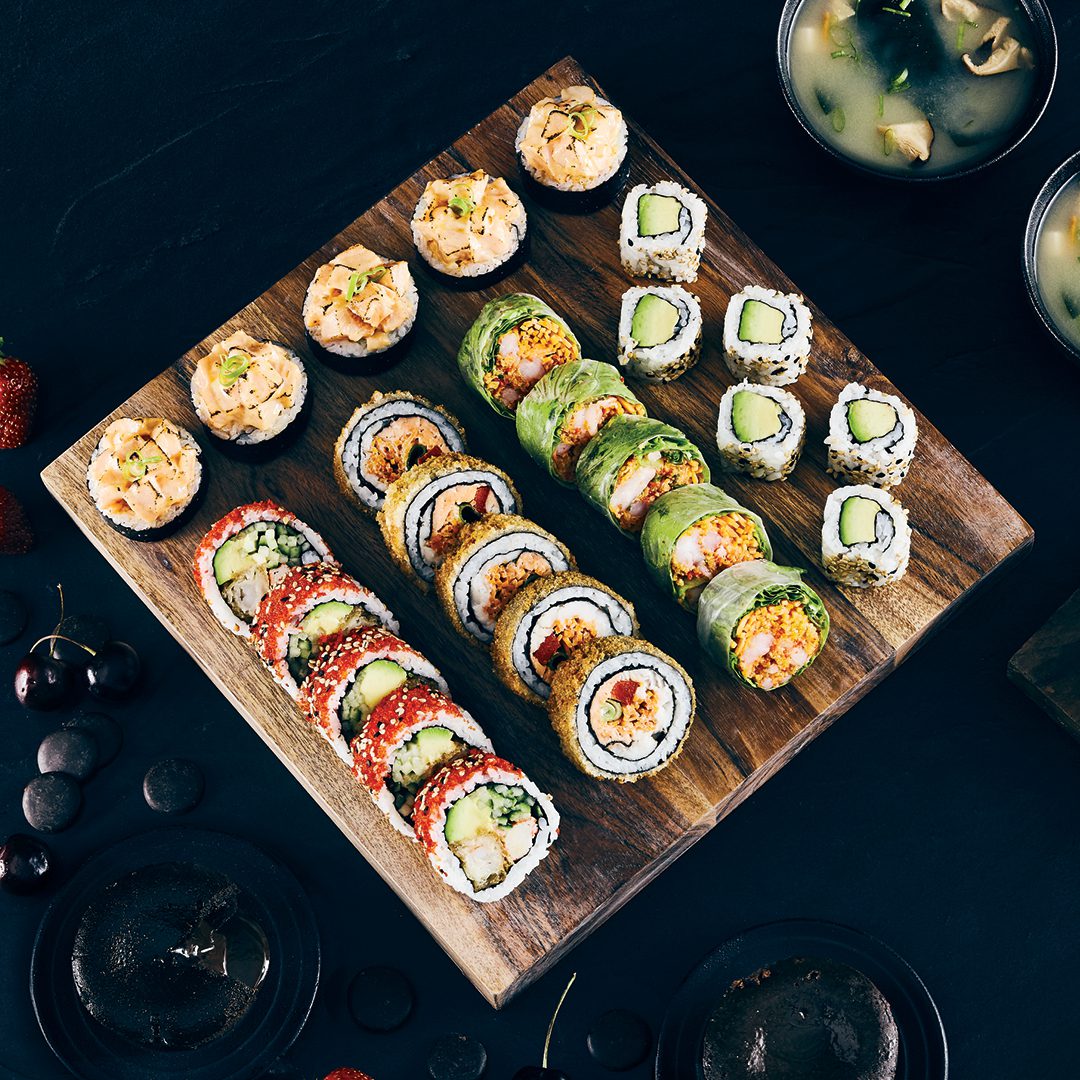 What to do on Valentine's Day (or any day for that matter)?
Who says that you have to be in a relationship to celebrate Valentine's Day?
If you've been single for a long time, it's ok to celebrate without a partner too! So, here are some great suggestions of what you can do for Valentine's Day with or without your partner:
♥ Treat yourself with a SPA day!
♥ Spend the day getting pampered and relaxing by eating sushi. Yum!
♥ Afterwards, head out for a romantic dinner at your favorite Sushiman restaurant.
♥ Enjoy some champagne and chocolate-covered strawberries for dessert!
♥ Watch the sunrise
♥ Find your favorite blanket and watch historic movies with a cup of hot chocolate